Chico Cat Coalition
Who are we?
The Chico Cat Coalition is a no-kill, non-profit volunteer-run shelter working to rescue, house, heal, love, and rehome adoptable cats in the greater Chico area. We love cats!
Foster for the CCC
Help Our Cats Find Their Homes!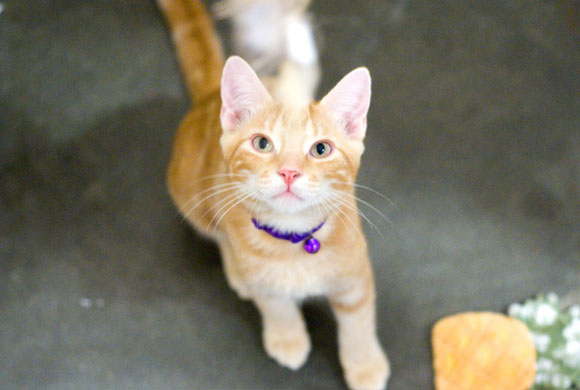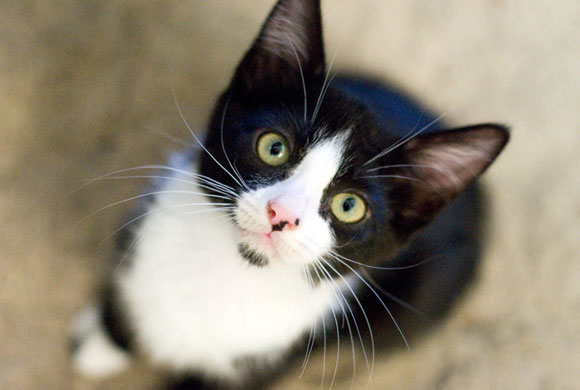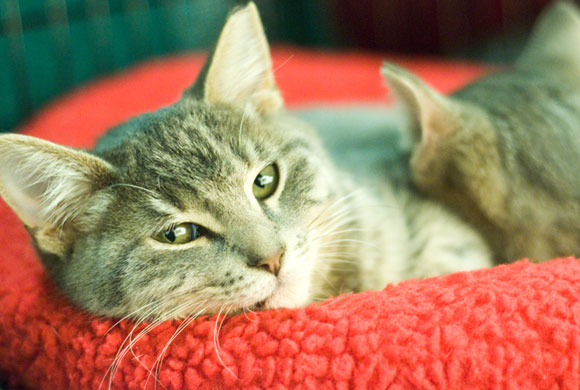 Foster a Cat or Kitten
Thank you so much for your interest in fostering! By opening up your home to foster, you're not only helping to save lives, you're providing the individual attention and love these cats/kittens desperately need.
Once you have completed your foster application, our foster coordinator will get in touch with you to discuss any further questions you may have, and address any questions the foster coordinator may have for you.
Our cat foster program is designed to help socialize cats and kittens who may not do well in the shelter environment. Many of the cats who need foster homes require extra care and attention, which shelters often don't have the staff or resources to provide. But in a loving foster home, every cat can get the individual attention he or she needs to find a forever family.
Foster homes are asked to provide care for the cats, as well as transportation to and from veterinary appointments as needed, and transportation to the Chico Cat Coalition. Care for foster cats includes feeding according to size and needs, and lots of playtime and positive socialization.
Although fostering is a lot of work, it is a very rewarding experience. By participating in this program, you are saving lives and helping many different types of cats find the families they've been longing for. Through fostering, we can work together to Save Them All.
Frequently Asked Questions
What do foster families need to provide?
Foster families need to provide:
A healthy and safe environment for their foster cats

Transportation to and from the adoption center and all vet appointments as needed

Socialization and cuddle time to help teach the cats about positive family and pet relationships

Lots of exercise and positive stimulation to help them develop into great cats
How much time do I need to spend with a foster cat?
As much time as you can. With that said, the amount of time will vary depending on the energy level and needs of the cat you are fostering. It is ideal to spend around two hours a day socializing and playing with your foster cat to ensure that he or she receives adequate attention and stimulation.
Can I foster cats even if I have a full-time job?
Yes. The foster application is designed as a survey to help the foster coordinator match you with the best animal for your needs and your current schedule. If you have a full-time job, the foster coordinator will match you with a cat who may be OK alone during the workday. You would then just need to provide ample attention to the cat before and/or after your workday.
Can I foster a cat if I don't have a fenced yard?
Yes. We require that all foster cats be kept indoors for the duration of their stay in foster homes, so a fenced yard is irrelevant.
How long will the cat need to be in foster care?
It varies, depending on the condition of the foster cat. Foster homes are generally needed for cats with medical or behavioral issues that are best resolved in a home setting rather than a kennel environment. Different special needs require different amounts of time for healing. If you are interested in fostering kittens, the time required will depend on the age of the kittens in your care. We require that all cats and kittens are vaccinated and spayed/neutered before going to their forever homes. This time requirement could be as few as 2 weeks, and as much as 12-16 weeks, all depending on the age and health of the cat/kitten.
How often does my foster cat need to go to the Chico Cat Coalition?
As mentioned above, the cats available for fostering will be those with medical or behavioral conditions that need to be overcome before adoption, or kittens who are too young to be in our shelter. This means that foster cats should only need to come to the Chico Cat Coalition once they are ready for adoption.
When is my foster cat ready for adoption?
When a foster cat has been cleared for adoption by the veterinarian, a time will be scheduled for you to return the cat to the Chico Cat Coalition.
Will I need to give medicine to my foster cat?
While we do our best to ensure that we are aware of all the conditions that a foster cat may have prior to going home, many illnesses have incubation periods, meaning symptoms can arise after you take a cat home. So while some cats do not require any medicine, others may. If your foster cat needs medications, we can show you how to administer them before you take the animal home. If, after taking the cat/kitten into your home, you notice that the animal is not well, you will be required to notify the Foster Coordinator so that a veterinary appointment may be set up to have the cat evaluated and treated.
Can I let my foster cat play with my personal pets?
There are a few guidelines that we ask foster families to adhere to regarding their personal pets. While foster cats playing with other pets is often fine, we advise that you consult with your veterinarian before fostering to ensure that all of your personal pets are healthy and up-to-date on all vaccines. Cats in shelters are very susceptible to illness and can carry or catch different diseases. If, for any reason, your personal pet becomes ill while you are fostering a Chico Cat Coalition cat or kitten, we cannot provide medical care for your personal pet.
Important note: If your personal cat is allowed outdoors, he or she cannot interact with your foster cat. Foster cats are typically more at risk of illness and we want to limit that risk by not exposing them to anything from the outdoors.
What if I want to adopt my foster cat?
If you want to adopt a foster cat, you will need to complete an adoption application and follow the full adoption process. If you've already returned the cat to the Chico Cat Coalition, please contact the foster coordinator right away because once the cat is up for adoption, we cannot hold him/her for anyone, including the foster parent.
What if I know someone who's interested in adopting my foster cat?
If someone you know is interested in adopting the cat, please contact the foster coordinator as soon as possible, because once the cat is up for adoption, we cannot hold him/her for anyone. However, we do want to accommodate referrals from foster parents if we can.
Who will take care of my foster cat if I need to go out of town?
If you have travel plans while you are fostering a cat for Chico Cat Coalition, you will need to contact the foster coordinator to arrange a spot for the cat in the Chico Cat Coalition until you return. Please provide at least two week's notice to ensure that we have space for your foster cat. If your trip is over a holiday, please provide a minimum of three weeks' notice. Exceptions may be made in emergency situations, to be decided by the Foster Coordinator.
You cannot leave your foster cat with an unauthorized person or pet sitter. We have specific requirements for foster parents, and pet sitters have not signed the release waivers for the foster program.
Want to get involved?
Contact us
[cmsms_contact_form_sc formname="2276" email="info@chicocatcoalition.org"]